Cricket season is under way and it is absolutely FREE to come and watch the matches plus The Pavilion will be open serving light refreshments, cream teas and much more. There's a fully licensed bar, making it a perfect stop for Pimms O'clock.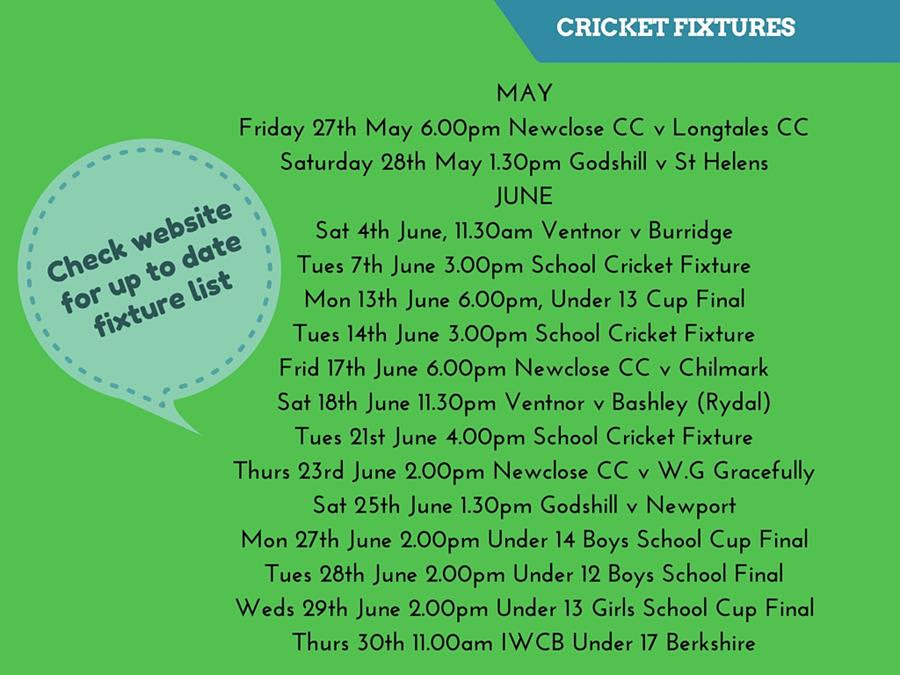 The Pavilion is available for hire throughout the year. Set in picturesque countryside with ample free parking it is a great venue for a celebration, get together, corporate meeting or function. There are plenty of catering options to choose from. Call 01983 824570 or email info@newclose-cricket.co.uk

CRICKET FOR KIDS – throughout the summer the Isle of Wight Cricket Board are offering drop-in taster sessions every Friday afternoon between 5pm-7pm. There are 2 sessions costing just £3 per child, £8 with tea in The Pavilion:
Times:    5pm-6pm (8-12yr olds)
6pm-7pm (13yrs+) for more info visit Isle of Wight Cricket Board
The Marquee is up until the end of September – this is a great venue for an afternoon tea party or celebration. Call 01983 824570 to arrange a visit
YORKSHIRE TEA LOAF by Alison Baxter
This recipe requires either 2x 1lb loaf tins or 900g loaf tin.
The fruit needs to be soaked in the tea for a few hours or ideally over night
Preparation time 10-15 mins.
Cooking times 50 mins – hour or 1.5 hours for a larger loaf.
INGREDIENTS
350ml freshly made strong Yorkshire tea
350g mixed dried fruit
2 medium eggs
200g light brown sugar or mix of dark and light
1tsp ground mixed spice
270g self-raising flour
Mix the mixed fruit in the tea in large bowl, cover and leave for a few hours or overnight. Preheat oven to 160 c fan assisted, grease and line the tin or tins with baking paper
Drain fruit and then add the eggs, followed by the sugar and mix thoroughly.
Add the flour and ground mixed spice according to taste and mix thoroughly.
Pour evenly in to the prepared tins, place in to the oven and bake to recommended time or until a skewer inserted in to the middle comes out clean.
Leave to cool in the tin before turning out.
The loaf will keep up to 2 weeks if wrapped in baking parchment and stored in an air tight container. It is delicious with served with butter